Figure 1. A schematic of the proposed work. We will process simultaneous heart rate and three-axis acceleration data captured using a wearable biosensor on Rett patients to compute Rett severity and validate the biomarkers developed using another Rett population.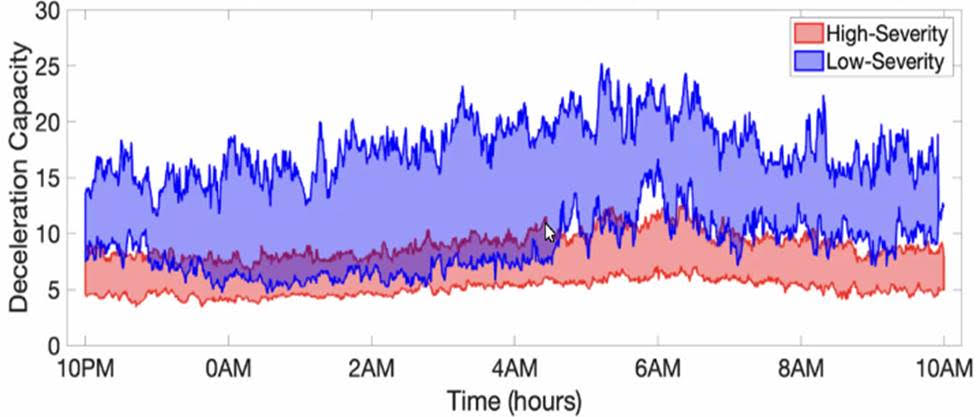 Read the press release from Emory University.
___________________________________________________________
(1) Although increasingly, blood glucose monitors to help diabetic patients to fine tune insulin administration and "earables" (to measure brainwaves from inside the ear) provide promise to sufferers of epilepsy to titrate antiepileptic and antiseizure drugs.
(2) Osipov M, Behzadi Y, Kane JM, Petrides G, Clifford GD. Objective identification and analysis of physiological and behavioral signs of schizophrenia. J Ment Health. 2015;24(5):276-82
(3) Reinertsen E, Osipov M, Liu C, Kane JM, Petrides G, Clifford GD. Continuous assessment of schizophrenia using heart rate and accelerometer data. Physiol Meas. 2017 Jun 27;38(7):1456-1471
(4) Reinertsen E, Shashikumar SP, Shah AJ, Nemati S, Clifford GD. Multiscale network dynamics between heart rate and locomotor activity are altered in schizophrenia. Physiol Meas. 2018 Oct 30;39(11):115001.
(5) Suresha P, et al. Rett syndrome severity estimation with the BioStamp nPoint using interactions between heart rate variability and body movement. PLoS One, March 2023.
References
Reinertsen E, Shashikumar SP, Shah AJ, Nemati S, Clifford GD. Multiscale network dynamics between heart rate and locomotor activity are altered in schizophrenia. Physiol Meas. 2018 Oct 30;39(11):115001.
Reinertsen E, Osipov M, Liu C, Kane JM, Petrides G, Clifford GD. Continuous assessment of schizophrenia using heart rate and accelerometer data. Physiol Meas. 2017 Jun 27;38(7):1456-1471
Osipov M, Behzadi Y, Kane JM, Petrides G, Clifford GD. Objective identification and analysis of physiological and behavioral signs of schizophrenia. J Ment Health. 2015;24(5):276-82
Suresha. PB, O'Leary. H, Tarquinio. DC, Von Hehn. J, Clifford. GD, Suresha P, et al. Rett syndrome severity estimation with the BioStamp nPoint using interactions between heart rate variability and body movement. PLoS One, January 2023.
Cakmak AS, et al. Classification and prediction of post-trauma outcomes related to PTSD using circadian rhythm changes measured via wrist-worn research watch in a large longitudinal cohort, IEEE Journal of Biomedical and Health Informatics 25 (8), 2866-2876
MC10 Biostamp nPoint patch available from. [Web-link] https://www.mc10inc.com/ (now https://www.medidata.com/ )