So today we launch the next phase of our attack on Rett Syndrome, CURE 360. In this next phase RSRT is equally focused on driving forward the six therapeutic strategies AND on business development. CURE 360 further evolves RSRT from a disease research organization into an MECP2 therapeutic incubator, ensuring that biopharma picks up academic programs advanced by us. In fact, we feel so strongly about the business development aspect of our work that we have modified our logo.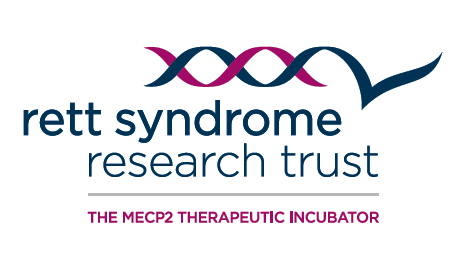 Our goals over the next several years are to continue to incubate projects in each of the six therapeutic strategies, to ensure that additional biopharma companies launch Rett programs in all of the therapeutic strategies, and to assist companies in their MECP2 therapeutic clinical development efforts.
RSRT now has a proven track record of identifying the key therapeutic strategic areas, recruiting top scientists to work in these areas, raising the necessary funds to support these scientists, and, importantly, executing on the challenging transition from academia to biopharma.
No words I say here could adequately express how grateful I am to my colleagues, to the Rett community, and to all our donors for your trust, your confidence and importantly, your ongoing support. We would not be in this exciting new phase without you. Your involvement, energy and generosity will be more vital than ever in this next phase of the research.
Upwards and onwards!